Online video has come a long way. From posting home videos (like your baby's first steps!) to streaming live events, video has evolved into a promotional powerhouse, gaining millions of views and influencing consumer behavior. With that, of course, the app world caught up with the video trend with both Google Play and Apple Store giving publishers the possibility to link or upload a promotion app video to drive more downloads.
App preview videos can help you tell the story of your app and inspire app store visitors to download your app. Once you have an app preview video made, you can also use it in your advertising campaigns or on your website to drive user acquisition. Are you ready to get started?
Video Format, Length & Creative Guidelines – iOS vs. Android
Throughout our posts we've tried to highlight the small and sometimes larger differences between Android and iOS. With app preview videos, the differences are substantial. As it is today, the first big difference comes with the video format. Google Play forces you to upload your video using a YouTube link whereas Apple's App Store requires that you upload the video from your PC.
What about video length you ask? While Google doesn't impose a length limit(simply recommends it to be between 30sec -> 2min), Apple currently allows videos only to be a maximum of 30 seconds long (and advises to make the most out of those 30sec!). If you're developing an app for both platforms, it would be a best practice to create a video you can post to both stores.
If you are thinking of creating a longer format video, take into consideration user attention span – the longer a video is, the more likely you'll have viewers drop off (see chart below).
That brings us to creative guidelines, which again no surprise here, are different depending on the app store. Note that App previews for iOS are not localized, so we recommend limiting the use of copy to maximize engagement globally. Furthermore, it is recommended to capture the sound effects of your UI in your footage to reinforce the functionality of your app. Work with high-quality audio equipment in locations without background noise when recording voiceovers so that all audio in your app preview delivers the best possible user experience. For iOS, you'll also need to resist the urge of adding or showing hands using the app, as this is generally frowned upon from Apple. Instead, use the screen pointer to keep the video more visually pleasant. When it comes to Google Play, the only guidelines they truly recommend is create your video in "a fun and engaging way ".
Storyboarding your app promotion video
Taking format, length and create guidelines into consideration, here are a few examples of engaging app promotion videos for different marketing goals and objectives.
App Preview Video (max 30 sec): The only of the list that will be accepted from Apple. This video is simply an app in action recorded the tools provided by Apple free. It is then topped off with a voice over which would explain the need for an agency.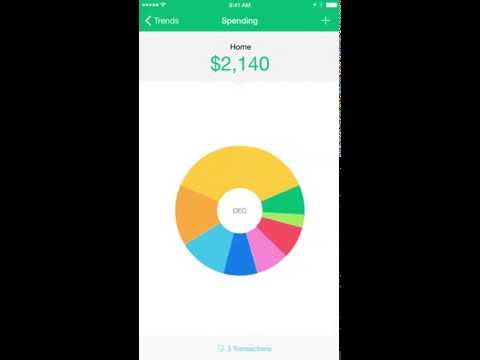 Creative commercials (15-59 sec): Commercials, teaser, or s(15-59 sec)imilar kinds.(15-59 sec) Usually the most successful. Straight forward on how the app helps you in your daily life. Or animation which includes the bare minimum of the actual app inside the video. Watch this teaser for an action game which will be released soon:
Testimonials/Talking heads (60-119 sec): Get straight to the point! This type of video takes into consideration that users may stop watching at any instance. For that reason, they show the value of the app. It usually involves voice overs and many visual or real life effects. The following app entered the top 10 grossing this month so why not learn from the new leading creations? 360 Security exposes the direct benefits of the app to new users skipping the how-to process.
Crowdfunding videos (Avg. 2.5 mins): Videos related to crowd funding or humanitarian causes which average over 1:30 seconds must take their time to express to users why this app was created rather than how to use it or how it would help them if they click the install button. The theme of the video is somewhat a story telling where publishers talk about themselves, their current app and their plans for the future.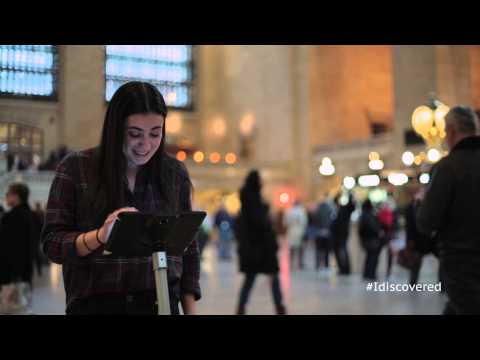 Tools to help you create your app video
Below you will find various tools and methods to develop your app. Publishers should select the right tool knowing Apple Store requires them to upload the mp4 files instead of linking (only) YouTube videos on Google Play. In addition,  iOS app promotion videos currently only show on mobile devices and not on iTunes. Therefore, you can even think of developing two videos to send to each store with their relative devices in the background. It is recommended to use the strict iOS templates found in some DIY platforms below.
DIY Platforms
Hybrid Tools
It is safe to assume that video production doesn't come naturally for 99% of people, so thankfully there are many tools (online and offline) to help you create and edit videos yourself. A great step-by-step guide to create basic iOS promotional videos is found on one of Tapdaq's blog posts or simply go to Apple's Developer Center. For a look behind the scenes of making an iOS app video click here.
Still in the world of hybrid techniques for creating universal or Android videos, you can start with a prototype to save time and then edit it yourself. This may work the same way as a DIY Platform but instead of editing online and making use of their libraries, you edit the video locally on your PC using your own icons, animations and sounds. An example of a place you can buy ready made app videos is VideoHive.
Outsourcing To the Pros
Although we love DIY platforms, you can always outsource the production of your app preview video. Depending whether or not you have the right budget, you can call upon a pro to create the video for you. A few companies that specialize in promotional videos of mobile apps: Apptamin,  AppDemoVideo, Veed and Video4Apps.
Re-purposing your app preview video for marketing campaigns
If your video is for Google Play then you're video is already shared on YouTube, the largest search engine for videos. This opens up a new social channel for you to get noticed and reach out to that potential user. In addition, videos help increase awareness by 74% and grow conversion rates for mobile app downloads by  85%. Even though your video will be uploaded in a different manner to the Apple Store, it is also recommended to then share it on YouTube, Vimeo or other video networks.
What's next? Why not create a shorter version of your video for app install ads. Remember that app marketing is not strictly related to ASO and it involves attracting people inside the store and convincing people to visit the store with paid ads.  No matter what type of app you have developed, it will always be useful to give users a clear value proposition which is transmitted through your video.